Acupuncture services to help with various gynecological diseases, problems during pregnancy as well as preparation for birth - offered now in Arzthaus Stadelhofen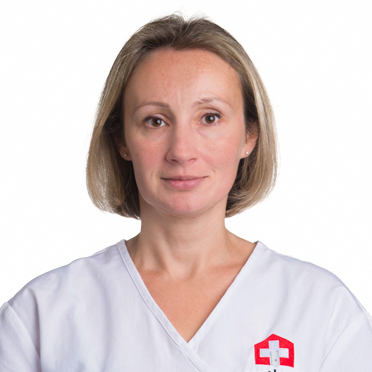 Dr. med. T. Georgi
Specialist Gynecology and Obstetrics, TCM and Acupuncture
Languages
GER/ENG/RUS
Traditional Chinese Medicine is a broad range of medicine practices sharing common concepts which have been developed in China an Asia and are based on a tradition of several thousand years. An important aspect of TCM is acupuncture. The traditional Chinese body acupuncture can activate and harmonise the body energies, the "Qi". This is done through needling of energy points along the energy channels (meridians). Acupuncture also show effects on the inner organs.
Dr. med. T. Georgi, specialist Gynecology and Obstetrics, offers acupuncture to help with various gynecological diseases, problems during pregnancy as well as preparation for birth. She also offers auricolomedicine (ear acupuncture), which, in addition to interference field therapy, allows numerous other options to treat energetic weaknesses and diseases.
Dr. Georgi can combine her gynecological expertise with that of acupuncture for the following ailments:
Gynecological diseases and problems
discomfort before / during menstruation
myoma complaints
menopause complaints
cycle irregularities
susceptibility to vaginal thrush
orgasmic disorders, supportive
Pregnancy and after birth
birth preparation
vomiting in pregnancy
breech position
back pain
alternatives to drug treatment
pregnancy regression, supportive
lack of milk
Arzthaus in Zurich Stadelhofen will be happy to advise you if you have any questions.