Join our team of more than 150 doctors and nurses
We are proud of our more than 170 employees who continuosly work to improve the life of our patients. On a regular basis we have open positions in our centrally located practices. At the moment we are looking for (fluent German is a prerequisite):
Jobs
20 available opportunities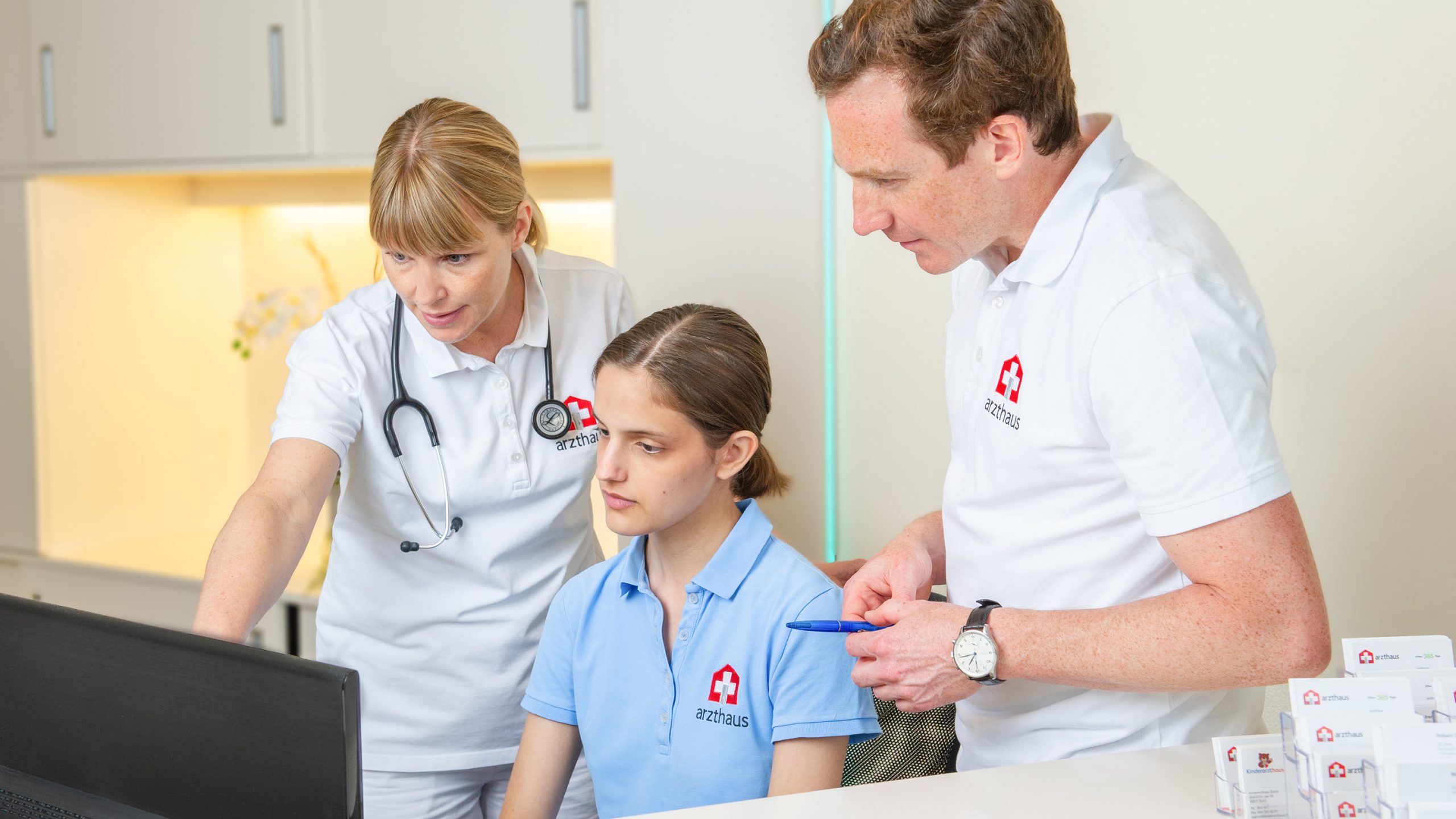 10 reasons to work for Arzthaus
Interdiciplinary teams

In our practices we have competent doctors from various specialities under one roof. Our employees enjoy the uncomplicated exchange over the disciplines.

Exciting cases

We challenge your qualifications and plan individually for all patients.


Good team work

We do not hire unsymathetic people. This is one of the reasons why the mood is good in our teams.

Attractice employment conditions

We offer flexible work hour models where you can earn well and work in shifts. For all occupations in our practices it is possible to work part-time.

Further education

To develop ones skills is important and we support regular internal as well as external educational opportunities for all our employees.

Focus on development

We are growing continuously. If you feel that taking care of patients is not enough for you, you can aspire to become the chief medical officer of a practice (doctors) or practice manager (nurses). Maybe, you even want to help build a new practice?

Modern practices and infrastructure

Our practices are completely refurbished and we offer treatment rooms that are perfectly equipped to meet your needs. The modern laboratory equipment, digital X-rays and modern sonography devices support efficient everyday practice. Various devices such as EKG and performance EKG with electronic transmission, Echo-Cardiography, 24-hour blood pressure measurement and 24-hour EKG enable rapid diagnostics.

Centrally located

All our practices are located at the best central locations in their respective cities. That enables a quick and simple trip to get to us.

Being employed as many advantages

As an employed doctor you do not bear any financial risk and the substitution during holidays or illness is organized within the team. In addition, the working hours are regulated and contribute to a good work-life balance.


Quality assurance

We work in accordance with out internally defined quality assurance guidelines where processes are harmonized to enable the consultation hours to be organized smoothly, efficiently and in a patient friendly manner.