ImmunoCAP® ISAC allergy test
Your personalized allergen profile
WHAT IS IMMUNOCAP ISAC?
ImmunoCAP ISAC is a simple blood test that detects specific IgE antibodies against 112 allergen components from 48 different allergen sources, assisting in the diagnosis of allergic diseases. The search for the causes of an allergic reaction often resembles finding a needle in a haystack, especially when the symptoms are not clear, when one has already exhibited sensitivity to multiple allergens, or when the treatment does not yield the desired results. The ImmunoCAP ISAC test, utilizing state-of-the-art multiplex technology, provides a comprehensive and personalized allergen profile. This enables your doctor to examine you more quickly and easily, allowing for an efficient and optimized treatment to commence at an early stage, ultimately leading to better health and quality of life.
WHO IS IMMUNOCAP ISAC SUITABLE FOR?
The ImmunoCAP ISAC test is suitable for patients who suffer from allergic conditions and need to identify the cause of their allergic reaction. It is particularly helpful in complex cases (patients with multiple sensitivities, patients with unclear clinical history, or patients who do not respond to treatment).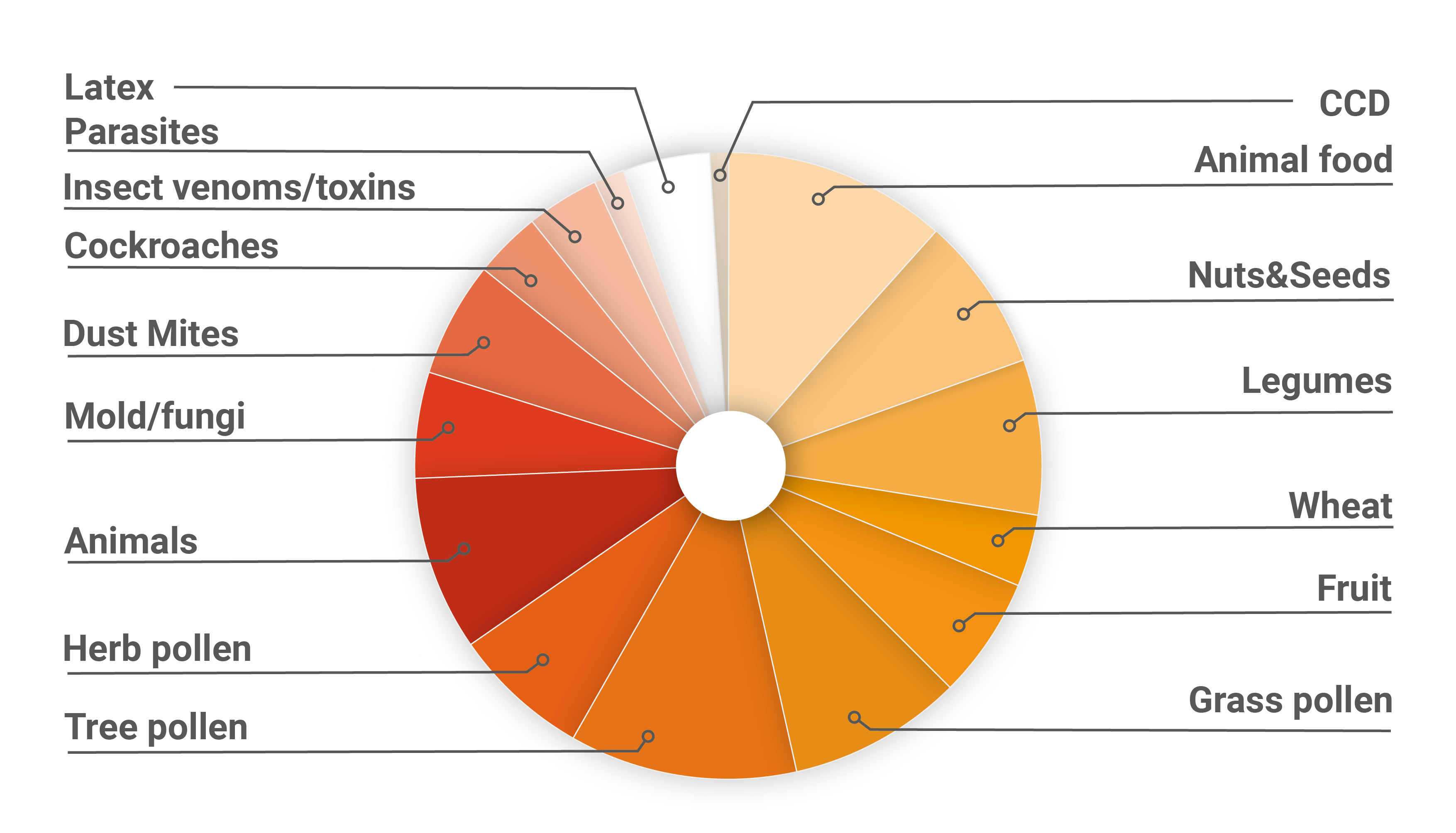 HOW CAN IMMUNOCAP ISAC HELP YOU?
In nine out of ten multisensitized patients, ImmunoCAP ISAC can provide detailed and further information about allergic reactions. With this test, you can:
Create a detailed and personalized profile of your allergic sensitizations
Assess the risk of severe allergic reactions
Determine why you may not be responding to your treatment
Identify the cause of unexplained allergic reactions such as anaphylaxis
Identify unexpected allergies
Save costs and effort when multiple allergen tests are required
Thanks to the versatility of the test, you can also obtain valuable information about numerous allergen sources that may have cross-reactivity.
HOW DOES THE IMMUNOCAP ISAC WORK?
The ImmunoCAP ISAC test is a simple blood test that determines specific IgE antibodies against 112 allergens simultaneously. It is the first in vitro multiplex diagnostic test based on recombinant components, allowing for the simultaneous testing of 112 allergens from 48 different sources. Tiny proteins from various allergen sources are applied to a small chip, which is then exposed to the patient's blood. If specific IgE antibodies against these proteins are present in the blood, they will bind to the corresponding allergens on the chip and can be detected.
WHAT ARE THE CLINICAL BENEFITS OF IMMUNOCAP ISAC?
Comprehensive sensitization profile against cross-reactive and species-specific allergen components in a single test.
The allergen panel contains 112 allergen components from 48 sources, providing a broad molecular coverage.
The result report includes personalized recommendations and is clear and easy to interpret.
The test requires only a small sample volume of 0.3ml of blood.
The test can also be performed using capillary blood samples, which is particularly advantageous for testing infants and young children.
HOW CAN I GET AN IMMUNOCAP ISAC TEST DONE?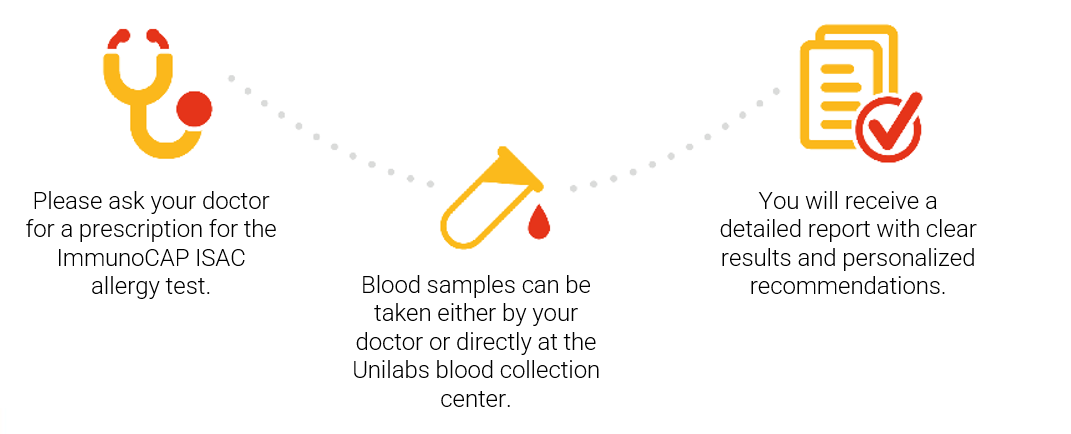 Get your personalized allergen profile with ImmunoCAP ISAC now. For more information about the test, visit the Unilabs website.